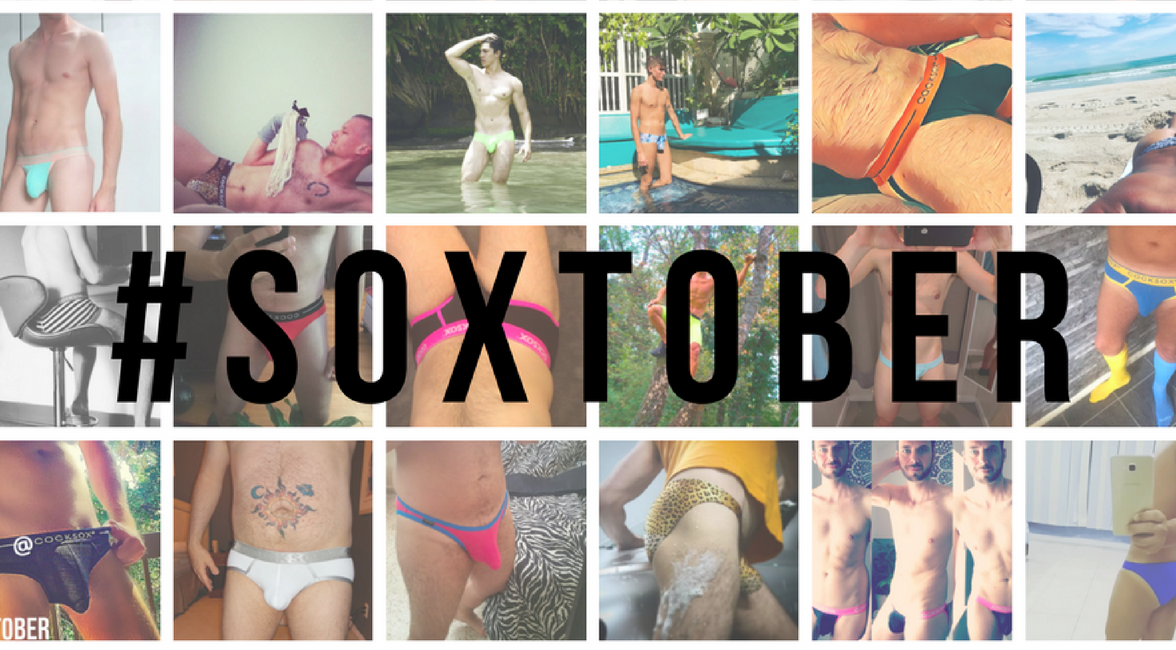 Thanks to all who took part in our #Soxtober selfie contest, we've been blown away by the response. It was amazing to see so many of you posting your pics on Twitter, Instagram and Facebook, and we've put together a selection of the best shots on a dedicated Pinterest board.
Our daily winners have been busy spending their $50 gift cards, stocking up on fresh Cocksox. Now it's time to announce the overall winner of #Soxtober 2017.
Honourable mentions go to papimalo28 for sporting a trio of Cocksox garments, 50shadesofgrabon and his hand puppet, NoVAcurious85 for creative use of apps, and marcdelavignex for taking #Soxtober to new heights (literally) by climbing a tree.
But there could only be one winner, and it's congratulations to...
Loveyourbriefs on Twitter!
We asked for creativity, and we wanted to see your fun side, that's why we loved this pic so much. And Loveyourbriefs certainly got into the spirit of #Soxtober with numerous posts during the month. Check out a few more of his shots.. that third one certainly made us smile!
Needless to say, Loveyourbriefs was a very happy man when we got in touch to share the news.
"#Soxtober was an awesome month, with so many guys wearing their Cocksox so well. I still can't believe I won, every guy is a winner!
A guy who wears Cocksox underwear is a guy who loves underwear. The feeling of slipping Cocksox on always adds pleasure to my day - great quality, comfortable, fashionable underwear."
Congratulations Loveyourbriefs, a $250 gift card is on the way to you. We appreciate every #Soxtober selfie submitted over the last month, and we look forward to doing it all again next year.
Back to blog