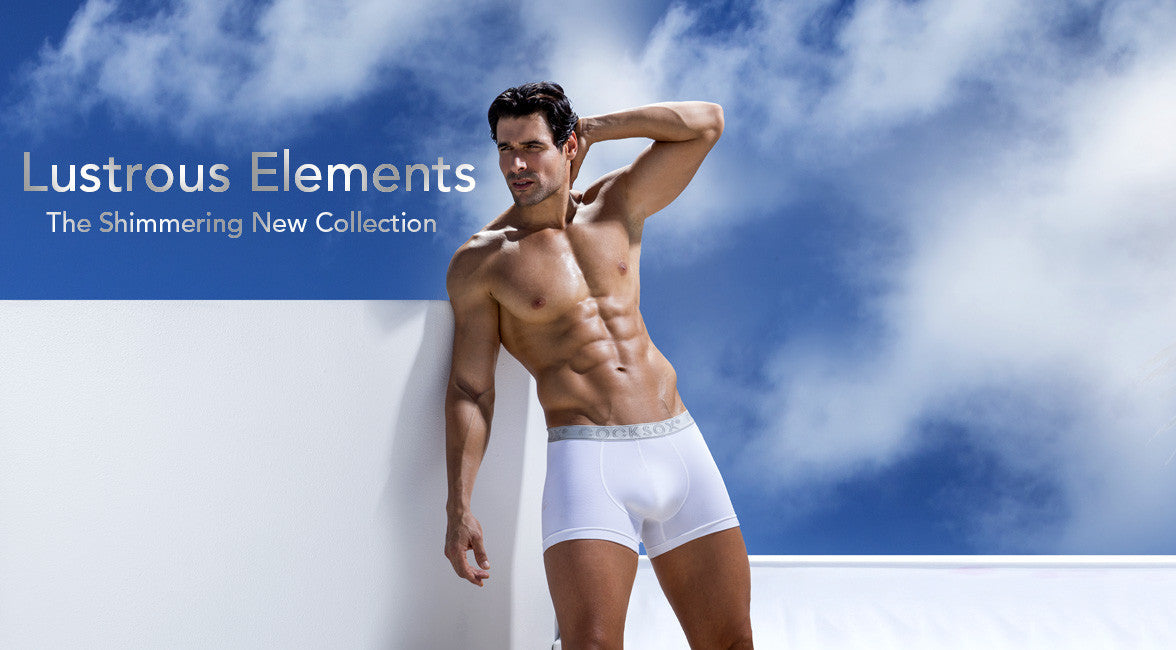 Shock and ore!
The super-soft Cocksox waistband in lustrous metallic gold and silver, boldly contrasting against backdrops of black and white. Our latest stunning collection of sexy underwear is looking even more brilliant than ever.
Compound this with signature Cocksox enhancing comfort in high performance Supplex fabric. These perfect mix of elements are a hallmark for essential contemporary underwear.
Shimmer in gold and silver
A luxurious fit deserves the look of luxury. The gleaming shimmer of the gold and silver waistbands bring a radiant shine to classic white and black underwear.
As ever the unique Cocksox pouch designs will keep you looking your best throughout the day. Our underwear gives you an enhanced profile or a more comfortable ride – or both, depending on the pouch you choose.
Five classic Cocksox underwear cuts
The Lustrous Elements collection is featured across a selection of our classic underwear cuts:-
CX01MT Brief – our original underwear brief accented with a stylish bind
CX05MT Sports Thong – the uber-sexy Cocksox thong with a shimmering metallic waistband
CX12MT Boxer – classic boxer style with the unique Cocksox pouch keeping your boys front and centre
CX21MT Jockstrap – featuring an extra-wide waistband for extra shimmer!
CX76MT Sports Brief - retro style with robust piping in gold and silver
Sexy, enhancing, performance - for all men, for all purposes
Ten years on and Cocksox are still raising the bar with this divine collection inspired by rare earth charm. Gold and silver accents are the perfect accompaniment to our sumptuous underwear that have supported men around the world for a decade.
Back to blog