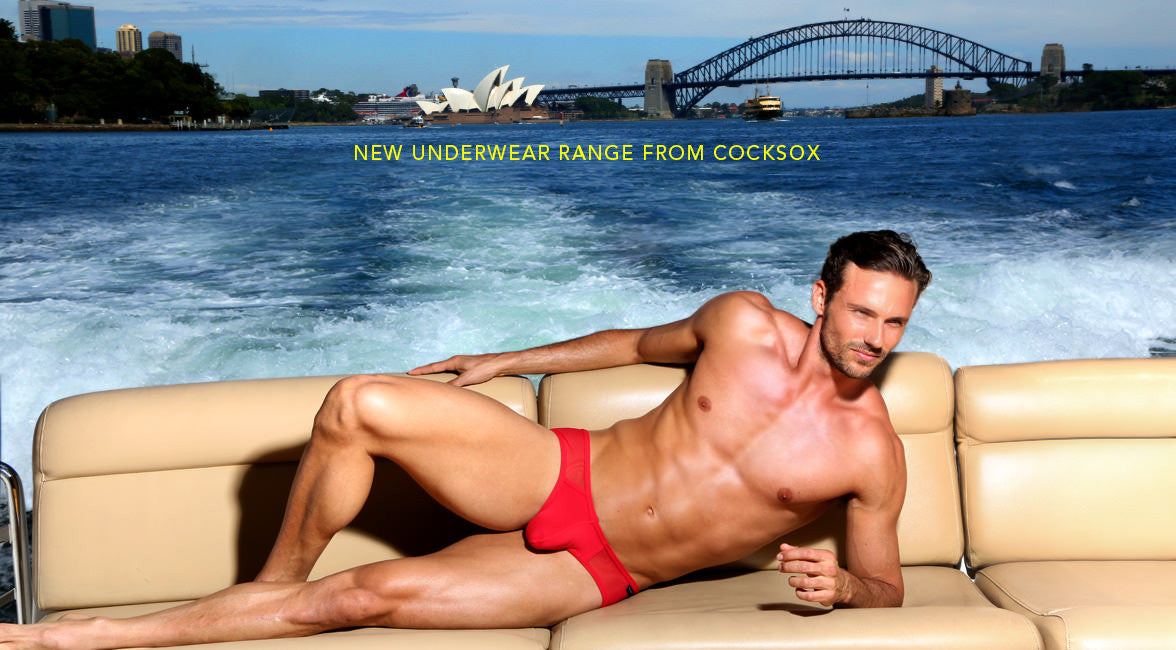 The latest addition to the Cocksox range will breathe new life into your underwear drawer. These sexy new ultra-fine mesh styles are so soft you'll barely realise they are there at all.
Two opulent fabrics combine to create the ultimate in contemporary men's underwear. Out front the unique Cocksox pouches feature our signature Supplex fabric, while the seamless and breathable mesh back and sides will leave you feeling fresh as you exhibit enhanced confidence.
This fusion of Cocksox mesh with underlying comfort is available in two styles:-
The classic Cocksox Underwear Brief, giving you enhanced support to get through the day, night and morning after.
The ultimate comfort for the highly active man with this Sports Brief featuring the Cocksox contour pouch.
Get into these Cocksox mesh briefs today and fulfil your fantasies of gratifying pleasure. It's the brash feel of being naked without even needing to get undressed!
CX15 and CX75 are both available in three colours:-
Black Shadow – a devastatingly sharp look guaranteed to provoke excitement
Frost White – cool off in style in the opaque purity of the soft-as-snow mesh
Emperor Red – spice up your underwear collection with this imperiously tempting shade
Not just for after dark, the enhancing Cocksox support is perfect for everyday wear. The fine mesh leaves little to the imagination, while the Supplex pouch maintains just a little innocence. The Cocksox mesh underwear is another audacious step in our quest to bring sex appeal to high-class men's underwear.
To celebrate the release of the deluxe Cocksox mesh underwear we decided to indulge in a bit of luxury ourselves. Check out the video as we take the CX75 Sports Briefs for a boat-trip on the beautiful harbour here in Sydney. See if you can spot the other Australian icons!
Back to blog