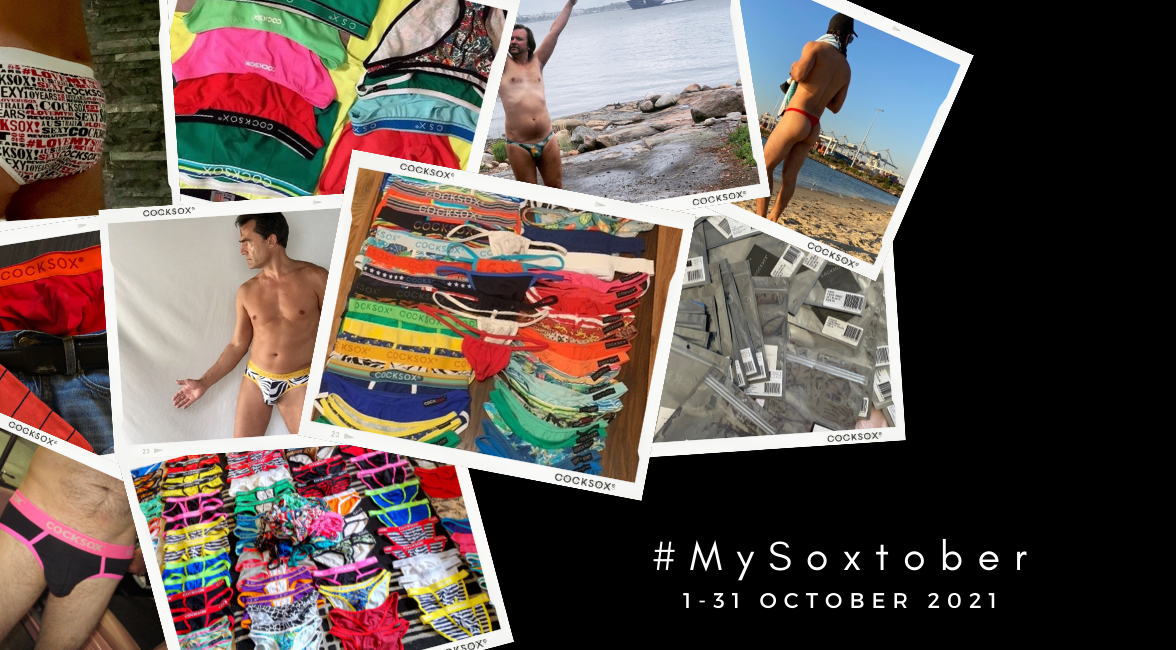 A special celebration of 15 years of Cocksox
It's time to crown the 2021
#MySoxtober
winner! We received a record number of submissions, and the standard of entries this year was so high that picking just one daily prize winner each day to receive a $50 Cocksox gift card was an almost impossible task. So much so, we ended up
awarding an extra one this year!
#MySoxtober
2021 had a dual theme. First of all, we asked you to tell us which pair of Cocksox is the best of all time. Clearly this was a very difficult choice, as there was an almost equal number of nominations for styles such as our
CX05 Thong
,
CX21N Jockstrap,
and the very first pair of Cocksox underwear ever released - the
CX01 Brief
.
In the end it was the
CX76N Sports Brief
that pipped them all to the post. While for some, the best ever pair of Cocksox is always the pair they happen to be wearing that day!
The second theme of #MySoxtober was the celebration of 15 years of Cocksox, and many of you took the opportunity to show us your incredible collections.
We truly sympathised with the judging team this year, there were so many entries worthy of taking out the grand prize of an additional $200 to spend on new Cocksox. But after many hours - and beverages of varying type and strength! - they settled on a winner.
Congratulations G, the presentation and variety of styles in your "Soxpile" really caught our eye. There is something in there from almost every one of our 15 years!
We also loved to hear how wearing Cocksox had given G a confidence boost wherever he wears them. It was something he was keen to reiterate when we caught up with him with the good news.
"Wow!!!!! I never thought I'd win, this is beyond exciting.
I'd like to tell anyone who wears Cocksox to keep wearing them! Seeing all the other #MySoxtober entries and the positivity and confidence displayed was inspiring - and finally pushed me to enter this year for the first time.
I'll have to make some room in my underwear drawer, which is quickly becoming a Cocksox only drawer. I'm looking forward to wearing this amazing brand for many years to come."
Thanks again to all who entered #MySoxtober 2021. This has been a really special celebration of all things Cocksox, and we can't wait to do it all again next year!
Gift with purchase offer extended
As we are in a celebratory mood, we've also decided to extend our free gift with purchase offer for a few more days. Spend $120 or more in one transaction from now until November 8th, and we'll throw in an extra pair absolutely free of charge.
The option to add the free item will automatically appear once you reach $120 in your cart. Select the style, colour and size, and then hit Add To Cart to claim your free gift.
Back to blog