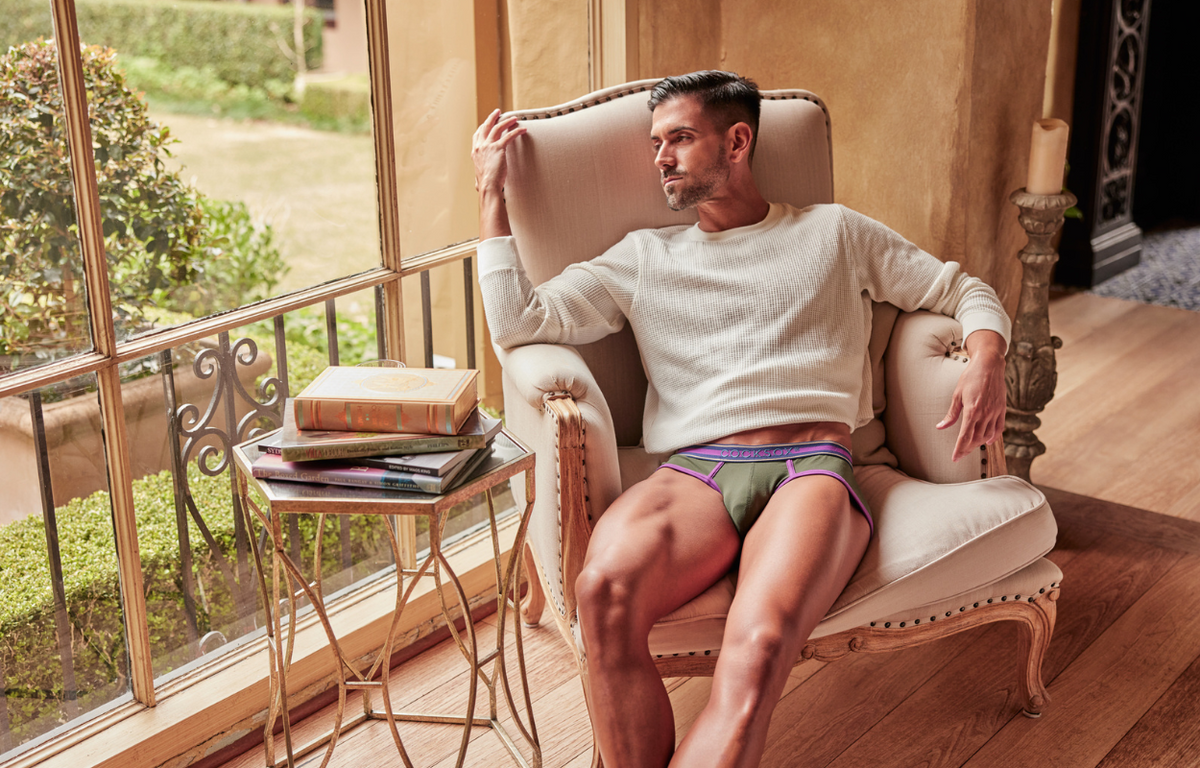 Elegant Aesthetic
Luxurious Comfort
Elegance Collection - underwear that elevates to a life of luxury. 1930's inspired, yet timeless with a warm palette of heritage tones.
Pairing the elegant aesthetic of the period with the luxurious comfort of our signature Supplex/Lycra fabric blend, Elegance Collection underwear takes you to a golden age of refined grandeur.
Unwind with a G & T and a classic novel, let Elegance elevate your day from ordinary to opulent.
Turning Back Time
The Elegance Collection also marks the return of two favourites to the range of Supplex fabric underwear.
Choose your Elegance Collection underwear
As well as the CX92 long John and CX05SP Sports Thong, Elegance Collection underwear is also available in another five classic Cocksox styles.
Back to blog