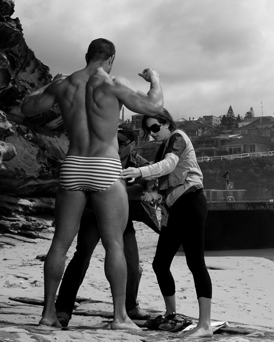 WHY CHOOSE COCKSOX?
You choose Cocksox® because they are undoubtedly the sexiest mens underwear and swimwear on the planet!
Not only sexy, our enhancing underwear is made from technologically advanced SUPPLEX® fabric which is slightly heavier than the cotton in most cotton undies, it's very soft, breathable, & since in has some LYCRA® in it, its incredibly comfortable & holds its shape after multiple washings.
And Cocksox® swimwear is made from the highest quality LYCRA® with excellent chlorine resistance, UV protection (varies according to style) and awesome cut!
Cocksox® come in styles ranging from traditional boxer briefs through to the super revealing mesh sling shot and everything in between.
When you purchase from Cocksox® online your products are shipped immediately (in discrete packaging) and come with a money back guarantee!
That's why you choose Cocksox®!